START LEADING WITH DATA
Improve customer experience and optimize cost with our out-of-the-box analytics, monitoring and data integration product suite.
GET A DEMO
UNDERSTAND YOUR KEY METRICS AND TRENDS
Running a contact center can be a challenge without having all the relevant information at hand. Our solutions provide means for all levels of data related needs.
Forecast the future with metrics designed for c-level reporting
Save time with Ready-made, easy-to-understand dashboards
Compare team performance and identify business bottlenecks
HARNESS REAL-TIME VISIBILITY FOR FASTER DECISION MAKING
Especially in large scale contact center operations, real-time visibility to queue and user metrics is crucial for providing the best possible customer experience with the resources at hand. Our real-time offering can be used to answer this need.
Voice Analytics
Near-real time analytics and reporting for service/user performance related metrics
Voice Monitor
Fully real-time queue and user status monitoring
Voice Data
Enables integration and utilization of Enreach voice related data sets in customer solutions
Predicting the future with Voice Analytics
IDENTIFY AND REMOVE BOTTLENECKS IN CUSTOMER EXPERIENCE
Shortening queuing time is an effective way to improve customer experience in contact center operations. Identifying the most likely peak times when the number of simultaneous contacts is higher than normal, can help customer center managers to prepare in advance and ensure the good customer experience.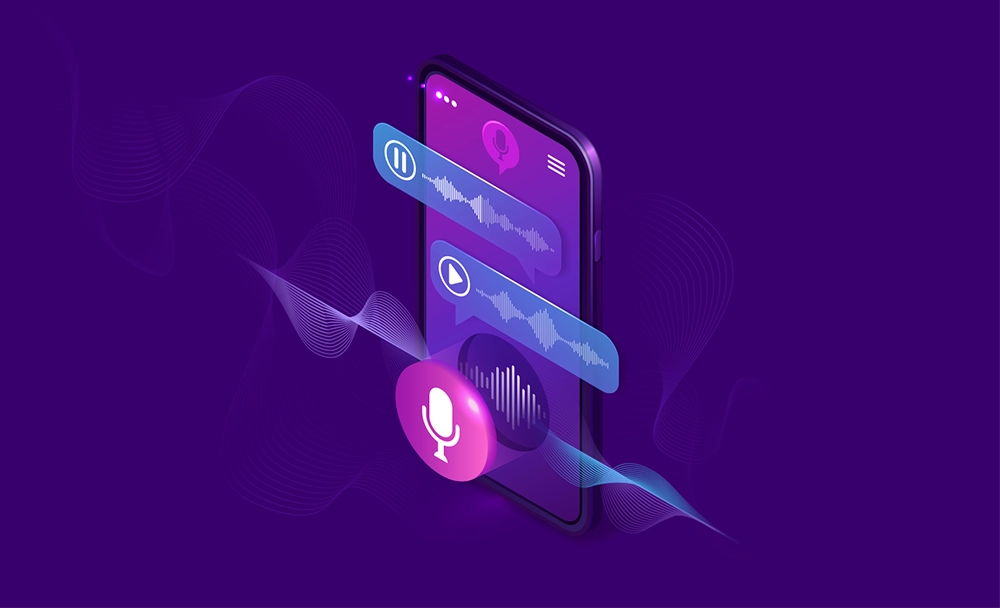 Real-time actions with Voice Monitor
REACT WHEN IT'S HAPPENING
Sometimes good planning is not sufficient for un-expected situations in contact center operations. Rise in number of persons waiting in a queue can happened suddenly and these situations can have negative impact on the customer experience. Having real-time visibility to queue status and available resources enables contact center team leaders to allocate more agents for the queues where they are currently needed.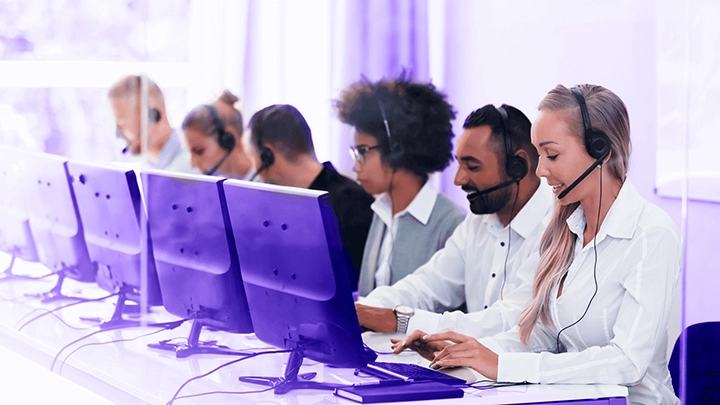 Custom business metrics with Voice Data
TOTAL FREEDOM FOR ADAPTING INTO CUSTOM BUSINESS NEEDS
Sometimes having all the standard metrics available is not enough. Our customers can utilize call and users related data sets by themselves, which typically are used for Customized views, KPIs and business logic for billing or employee compensation Customized eMail reports for team performance management Data integrations to 3rd party solutions, e.g. customer survey solutions.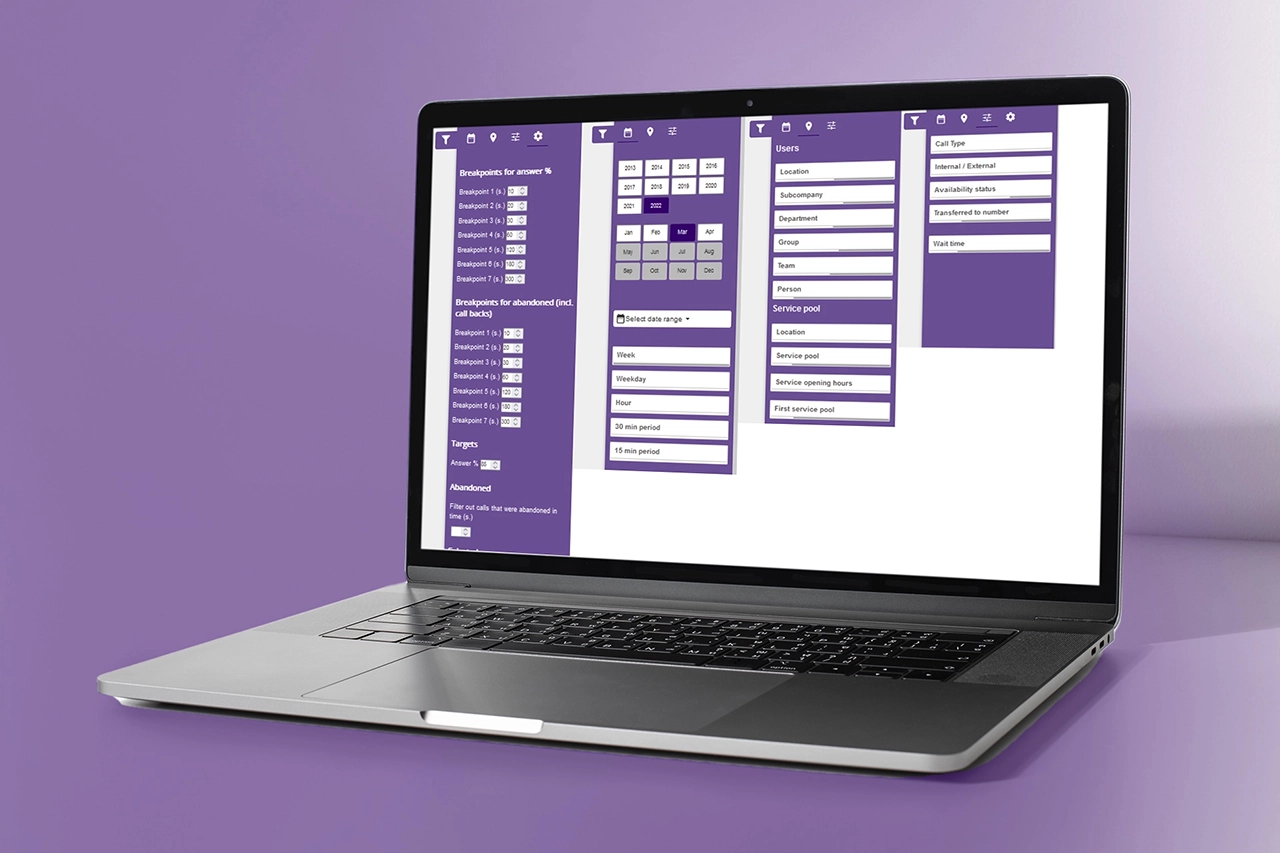 There when you need us, invisible when you don't
Interested to know how we work?
Whatever your communications needs are, we have a solution to transform how teams collaborate, customers succeed and businesses work. Let's have a chat together so we can further discuss your needs - we love to meet exciting, new people.
Get in contact