Bring voice to


Microsoft Dynamics 365
Add human touch to your customer interactions by adding data driven voice services to your Microsoft Dynamics 365 environment
GET A DEMO
#1 Voice Solution for Microsoft Dynamics 365
Voice is the oldest and the most human way of communicating with customers. For all our chatbots, text, and social channels, when things matter people pick up the phone. When they do, they can hear a smile, sense empathy, and the other myriad things human emotions voice can convey.
At Enreach we spend all our time thinking about, developing, and improving the delivery of voice channel products based on real business use cases and feedback. The result? The most innovative, holistic, and technically advanced voice products on the market today.
We want to continue extending the capabilities of voice — to influence sales, strengthen CX, and grow revenue, and we want you to be a part of it. Start by signing up for a free demo.
Know who's calling
Even before a call is answered get a 360 caller profile and intelligent action prompts
Boost Microsoft Dynamics 365 capabilities
Put voice at the center of your automated workflows
Use data to improve
Customer management and data driven business decisions.
No-more silos
Boost productivity and lower TCO
No-more silos - one platform for all customer engagement. Intelligent automation of workflows, smart routing of calls and efficient case handling. Voice as key channel for world class customer experience.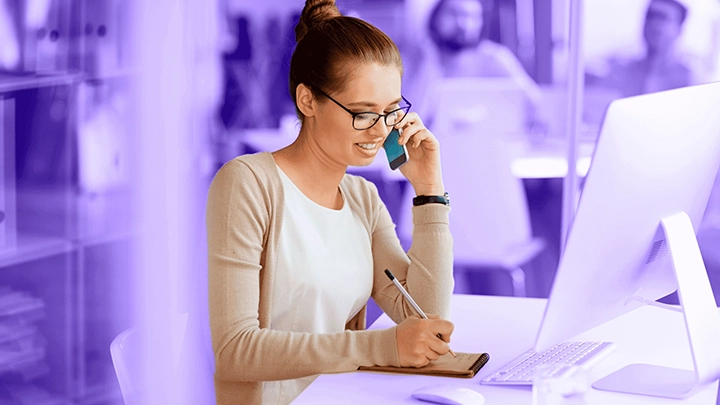 Track real-time data
RUN YOUR BUSINESS WITH CUSTOMER DATA
Track data from sales calls, customer requests, sales inquiries, support questions and more – and combine it with your other Microsoft Dynamics 365 data to build up a rich, AI-driven real-time 360⁰ view of the customer.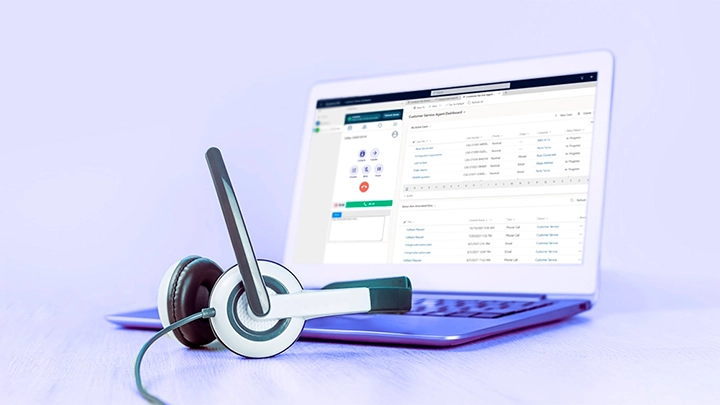 Empower your mobilized workforce
ADD A HUMAN TOUCH TO CUSTOMER INTERACTION
Use channel blending to serve your customers in their channel of choice in a consistent way. In complex cases or VIP handling situations, transfer discussion seamlessly from digital channel to voice.
Fully cloud based solution and intuitive use. Real-time reporting for employees and managers. Perfect match for distributed workforce.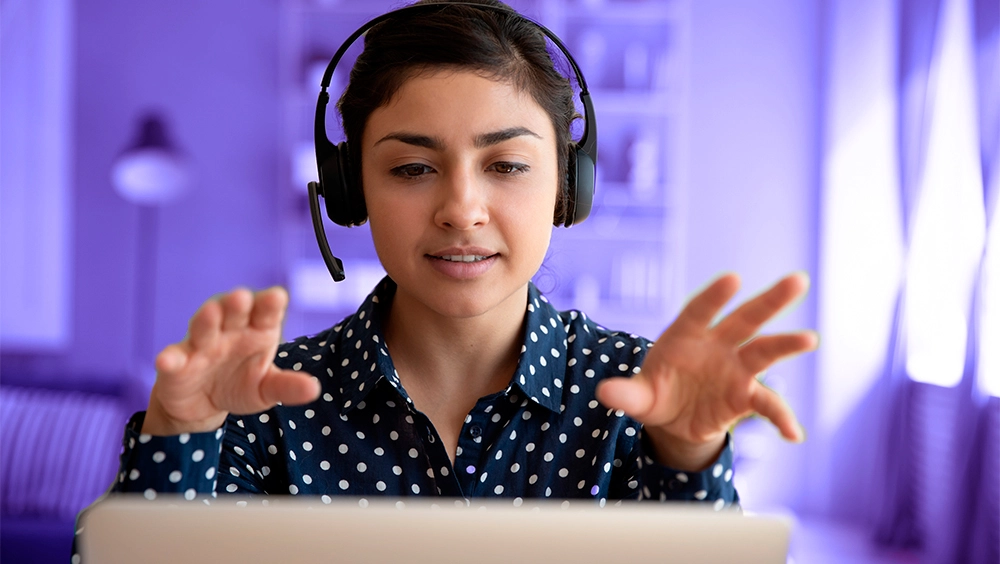 There when you need us, invisible when you don't
Interested to know how we work?
Whatever your communications needs are, we have a solution to transform how teams collaborate, customers succeed and businesses work. Let's have a chat together so we can further discuss your needs - we love to meet exciting, new people.
Get in contact