Improve your call centre efficiency with our Outbound calling solution
When it comes to enhancing the effectiveness of your sales team, an outbound calling solution is your best option.
DOWNLOAD GUIDE
SUPERCHARGE YOUR OUTBOUND CALLS WITH INTELLIGENT DIALERS
Intelligent dialers give you the power of automation and make it easier than ever before to maximise your outbound call process. You get an easy-to-use interface that predicts agent availability and eliminates time wasted on dialling and waiting. There will always be new prospects in the queue ready for your agents.
Access important call data with custom dashboards & statistics
Outbound sales operations are all about metrics and KPIs. Create powerful dashboards using drag and drop to access your business' most important call statistics. Collect and store data in real-time, allowing managers to quickly make changes and see results. With over 160 KPIs to choose from, you can create your own reports and follow the exact stats you need.
KEEP A PULSE ON YOUR CALL CENTRE WITH REAL-TIME MANAGEMENT
Real-time management gives you access to everything you need in order to always run the smoothest, most efficient operation possible. You'll receive real-time reports on your call centre's overall health. You can capture interactions with customers as they happen, so all of your data will be current and accurate.
Intelligent Dialers
Predict agent availability and automatically have new outbound prospects on the line. Save time on dialling and waiting for no-answers.
Dynamic Agent Desktop
Create customised agent desktops based on intelligent data. Dynamically hide or display certain data fields for maximum agent efficiency.
Dashboard & Statistics
Access all of your business' call statistics in real-time. Create custom automated reports and track time usage and efficiency.
Real-time Monitoring
Get a real-time overview of what is happening in your call centre. Track conversations, listen to call recordings and live calls.
Agent Organization
Create user roles and assign them to teams or departments based on their skill set. Schedule shifts and handle payroll all in one place.
Data Compliance
Meet compliance regulations with rule-based automations. Manage do not call lists and handle sensitive data with care.
Incoming Calls Manager
Convert more prospects with an efficient system that tracks leads who call back to a missed call from you. Automatically blend between inbound and outbound calls to make your call centre more effective.
Appointment Setting
Easily book meetings with leads in a streamlined and efficient process and integrate them directly into your preferred calendar system.
Triggers & Automation
Automate your processes with triggers that can execute a number of actions when a specific event occurs. Action types include sending emails, SMS, or automatically transferring data to external applications.
Outbound by Enreach - Download our guide
Learn more about how Outbound by Enreach makes call centres more efficient and effective
Flows by Enreach
Reach more and better leads with Flows for marketing automation
Power up your outbound sales process by combining Outbound with Flows.
Integrating Outbound with Flows is a smart way to manage your lead contact strategy. Enreach Flows makes it easy to keep track of all your leads and build advanced segments and automated flows, so you can reach out to the right prospects at the right time.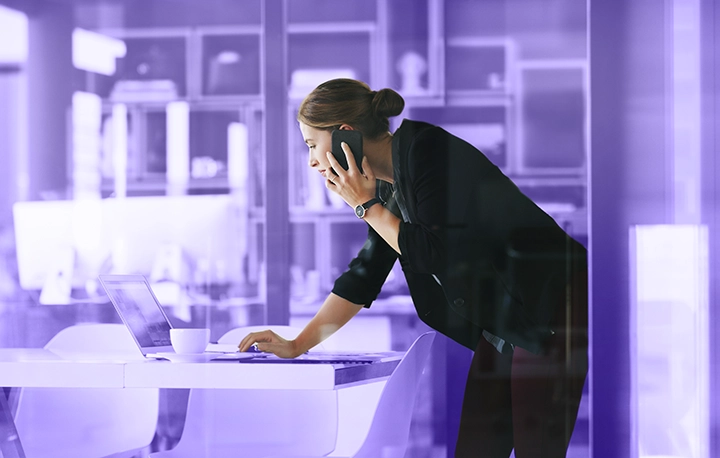 Outbound by Enreach
Outbound by Enreach helps you reach more qualified leads and close more sales
Let us show you in a demo how Outbound by Enreach can help you to automate processes in your outbound call center, make your agents more efficient and help your sales teams convert more prospects.
get a demo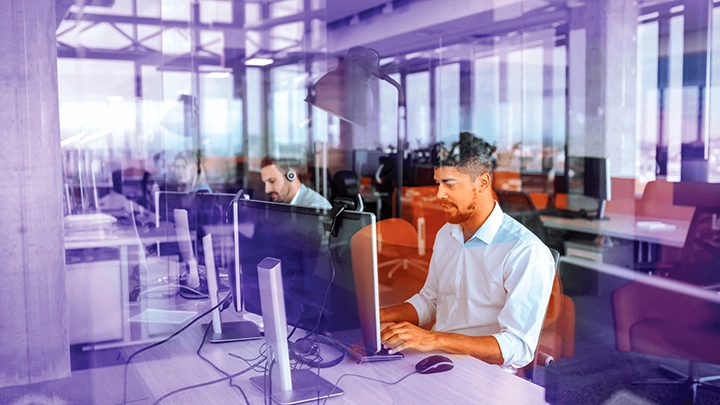 There when you need us, invisible when you don't
Interested to know how we work?
Whatever your communications needs are, we have a solution to transform how teams collaborate, customers succeed and businesses work. Let's have a chat together so we can further discuss your needs - we love to meet exciting, new people.
Get in contact