Partnerships in success
In today's competitive business world, aiming for satisfied customers is not enough; we should aim for ecstatic customers. Let's collaborate to create meaningful human contact that work wonders.
"The transformation into a modern customer service environment with the help of Enreach and Salesforce has been a huge step towards our strategic goal of standing out as a human-size insurance company. In addition, we have been able to create joint, goal-driven operative model and achieved major business benefits through the co-operation. Our staff is highly committed to our new normal. Best of all, our customers can reach us in seconds."

Business Director / Pohjantähti
"Outbound by Enreach gave us a significant administrative saving with regards to reporting. Our managers quickly identify relevant KPI's of teams and employees. We simply view or download reports in real time directly from Outbound."

Here are a few of our great customers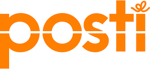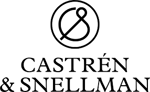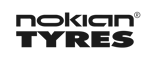 There when you need us, invisible when you don't
Interested to know how we work?
Whatever your communications needs are, we have a solution to transform how teams collaborate, customers succeed and businesses work. Let's have a chat together so we can further discuss your needs - we love to meet exciting, new people.
Get in contact