Bring voice to Salesforce Omni-Channel
Deliver better support, sales, and customer engagement with our out-of-the-box integration
GET A DEMO
Enreach improves upselling and reduces churn
When you create a better voice channel experience—like offering an engaged, human conversation instead of hold music and impersonal scripts—you'll actually get more loyalty and up-sales.
Use data to deliver more first call resolutions and a personalized, relevant experience every time
Use Routing to make sure high-value customers are routed to the right agents and best buyers aren't left on hold
Convert support situations into sales opportunities by understanding past patterns and potential needs
All your call data stored and analyzed
Call data (also mobile) analysis helps you capture and analyze all of your voice channel interactions to discover hidden insights that would otherwise go unnoticed and unheard. Voice call data helps you provide higher quality and more efficient services over the phone.
When customers feel they have received first-class service across multiple channels and their previous encounters are well-known, there is an excellent opportunity to sell more services.
Voice first
Voice is a critical channel in any organization. "When customers are distressed, they pick up the phone."
Omni-channel service
Bring all your channels under one solution and let the customer choose their preferred contact channel.
Customer experience
Successful customer interactions ensure customer delight. Data of all interactions is available for future follow-up.
Tailor conversations
Resolve more calls and maintain customer experience
Enreach unifies all your voice transaction data allowing you to tailor conversations to personalised preferences. This leaves customers feeling seen, heard, and satisfied. Not only do you avoid churn, you win more upsells, renewals, and customer retention.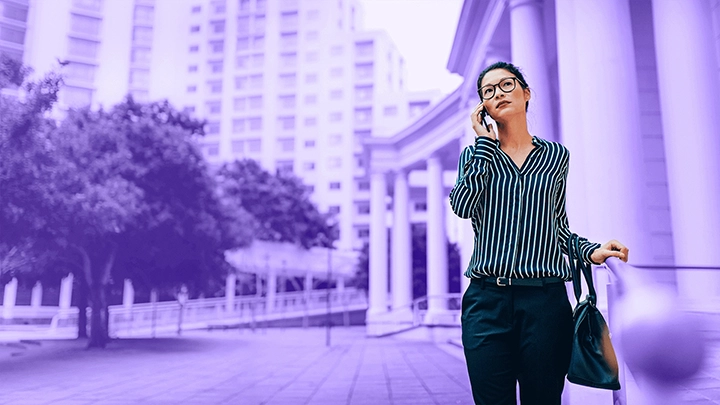 Omnichannel communications
Maximize your campaigns with omnichannel reach
Reach customers on their preferred channel without the fragmentation and data loss. Whether chat, email, self-service, fixed line or mobile calls, with Enreach you can offer omnichannel conversation directly within Salesforce.
Combine customer data and smart outbound capabilities to increase your sales and improve your win rate. Speed up your process by easy click-to-dial directly from Salesforce, arrange and allocate your leads in smart way for efficient outbound. Run your outbound operation with clearly set KPI's and fact based data. Engage your agents with easy to use software.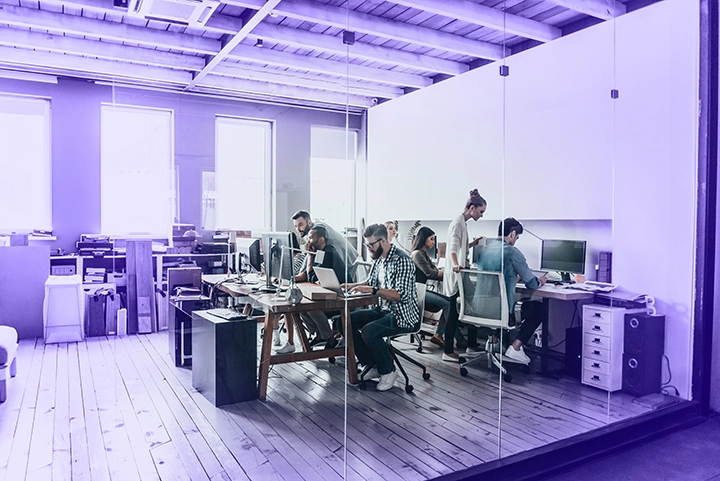 AI-driven solution
Tap into your most revealing data combinations
Track data from sales calls, customer requests, sales inquiries, support questions and more—and combine it with your other Salesforce data to build up a rich, AI-driven view of the customer in real-time.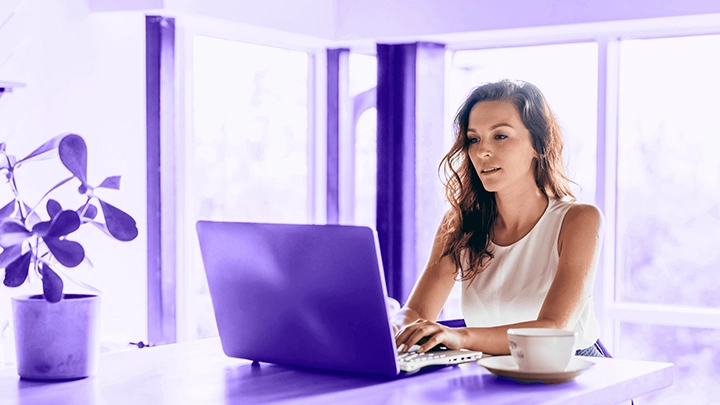 Cloud-based and agile
Enterprise-level capabilities, customer-grade simplicity
Our cloud-based, incredibly agile platform offers call features for fixed-line, call center, and mobile telephony
✓ Call routing
✓ Call queue management
✓ Cloud Operator for mobile and fixed networks
✓ Interactive Voice Response (IVR)
✓ Call recording and much more...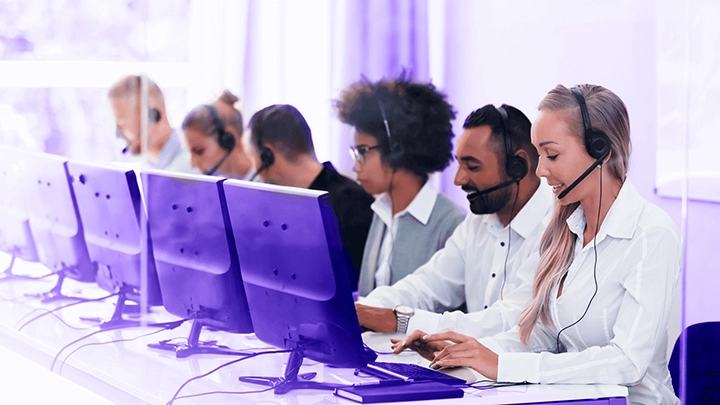 There when you need us, invisible when you don't
Interested to know how we work?
Whatever your communications needs are, we have a solution to transform how teams collaborate, customers succeed and businesses work. Let's have a chat together so we can further discuss your needs - we love to meet exciting, new people.
Get in contact