Email & SMS Marketing
Our email & SMS marketing software enables you to use SMS marketing and email marketing together to grow your business. Send engaging emails and SMS to reach all of your prospects. Regardless of who you're trying to contact or where they are, with Flows you get the complete customer engagement package.
Combining email marketing with SMS packs a pretty powerful punch. Often, SMS marketing and email marketing can work together to provide your marketing campaigns with the desired return on investment (ROI). Flows helps you to track how your engagement campaigns are performing so you can make improvements with every campaign.
Email editor
Create beautiful emails with ease
Flows offers a drag-and-drop Email Marketing editor that is extremely easy to use. It comes with a lot of advanced features and makes it easy for everyone to become an expert quickly.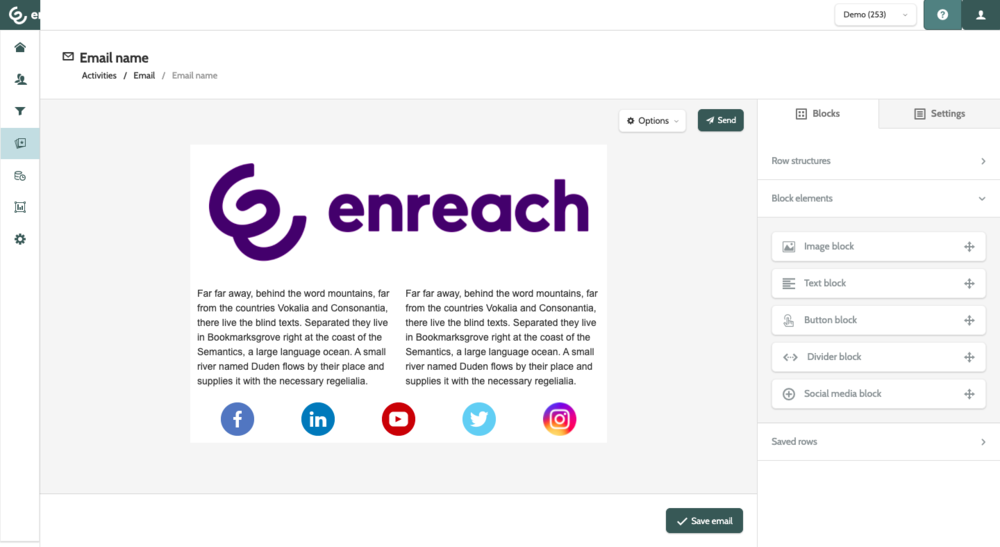 Set rules
Personalise your email campaigns based on rules
Rule-based personalisation is a powerfulaway to better engage with customers through your email campaigns. Add a personal touch and relevance to your communication by using rule-based content that's triggered by segments. Show or hide parts of an email using simple rules. This allows you to work with only one email template instead of different ones if you communicate about multiple or similar products.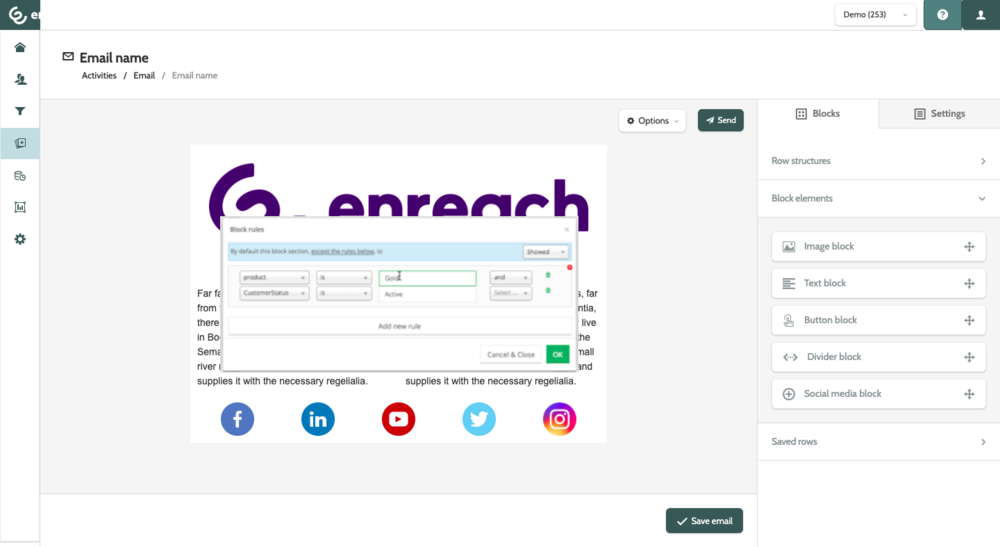 Heatmap Analysis
Use heatmaps to see which parts of your emails perform best
Our email & SMS marketing software has all the standard email statistics like open rate, click rate, delivery rate etc. But we also added a powerful heatmap report that shows you exactly what part of your email performed the best. Heatmaps can help you determine which parts of your email are most visible and eye-catching, as well as the hottest and coldest areas. This gives you an immediate idea of which parts of your email are performing best.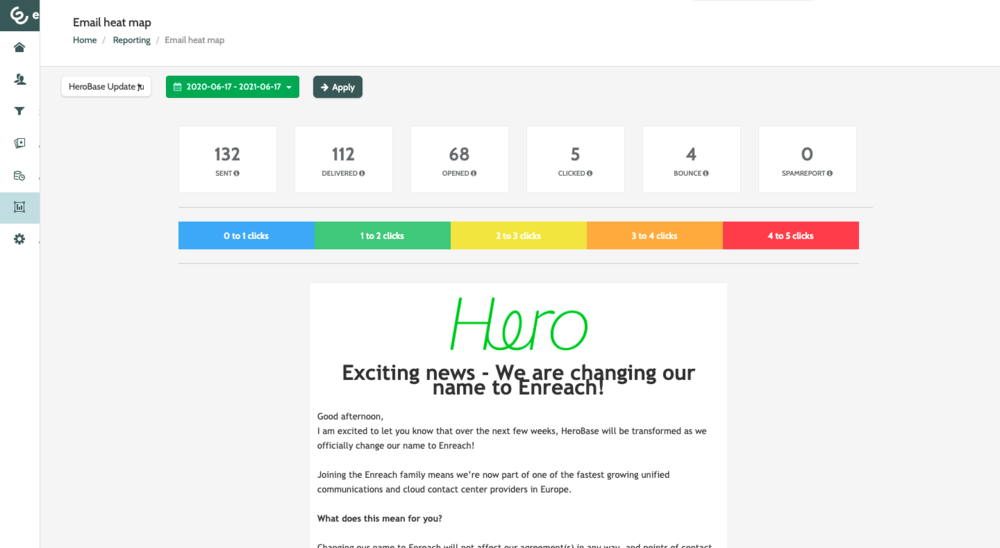 SMS Tracking
Send SMS with built-in tracking links
SMS is a highly effective marketing and sales channel. Until now, it has been difficult to monitor and improve their performance in detail. That's why we built a unique link click tracker for SMS messages. With this SMS tracking tool you can enrich your SMS message content with intelligently tracked URL links. You can track exactly who's interacting with your SMS campaigns, which gives you useful data for future campaigns.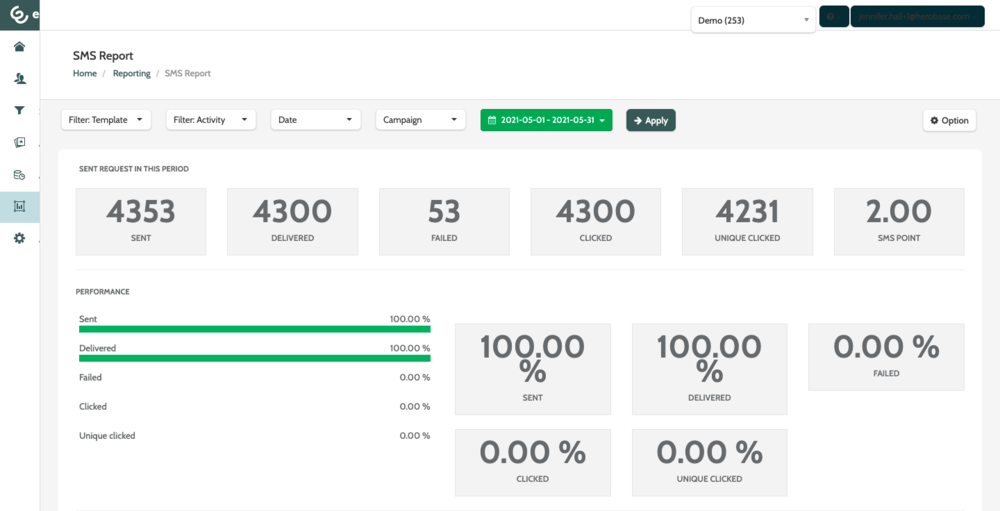 Ready to make your marketing campaigns flow
Reach more and better leads with Flows for marketing automation and send personalised, relevant, and timely messages to the right people. Work wonders with this multi-channel customer solution and watch your business grow.
There when you need us, invisible when you don't
Interested to know how we work?
Whatever your communications needs are, we have a solution to transform how teams collaborate, customers succeed and businesses work. Let's have a chat together so we can further discuss your needs - we love to meet exciting, new people.
Get in contact