Sales Automation
Create advanced lead flows with a drag-and-drop editor to automate your sales process. Sales Automation helps you eliminate manual, time-consuming and repetitive tasks for sales reps and managers. This way they can spend more time on activities that add the most value to your business—like closing deals.
Flows enables you to integrate multi-channel marketing activities into your sales process. Streamline all your marketing tools into one platform and combine all your delivery channels into one.
Automate Sales Processes
Drag-and-drop sales flow automation
Build advanced lead flows with our drag-and-drop editor and visualize your ideal sales process. Create custom journeys with different steps and actions. Integrate multi-channel marketing activities into your lead flows.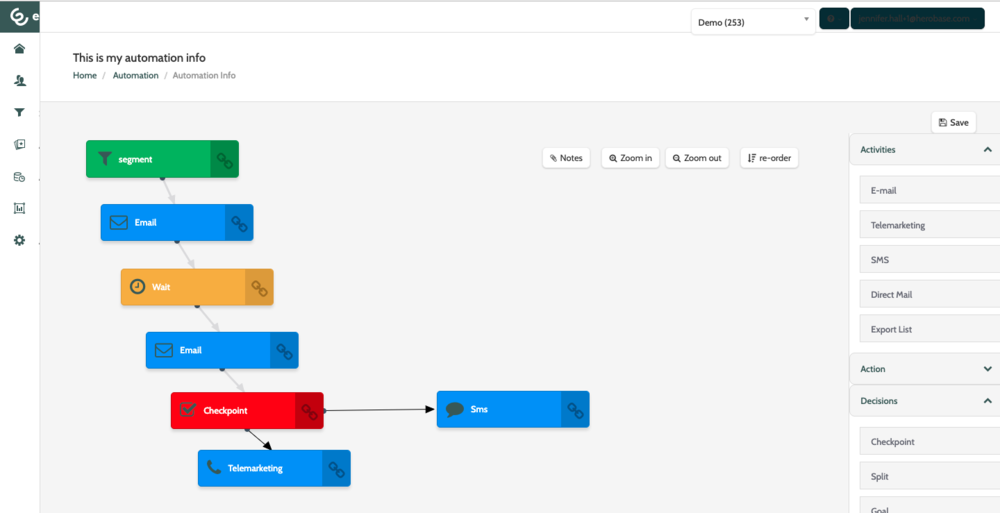 Intelligent Sales Flows
Design intelligent flows with checkpoints and splits
Sales intelligence is all about data. Flows can help you make smart decisions about your Sales Automation. By using data related to your potential customers, you can improve their user experience and increase your conversion rate. Use this feature to check if an order has been confirmed or if someone has visited your website before contacting them.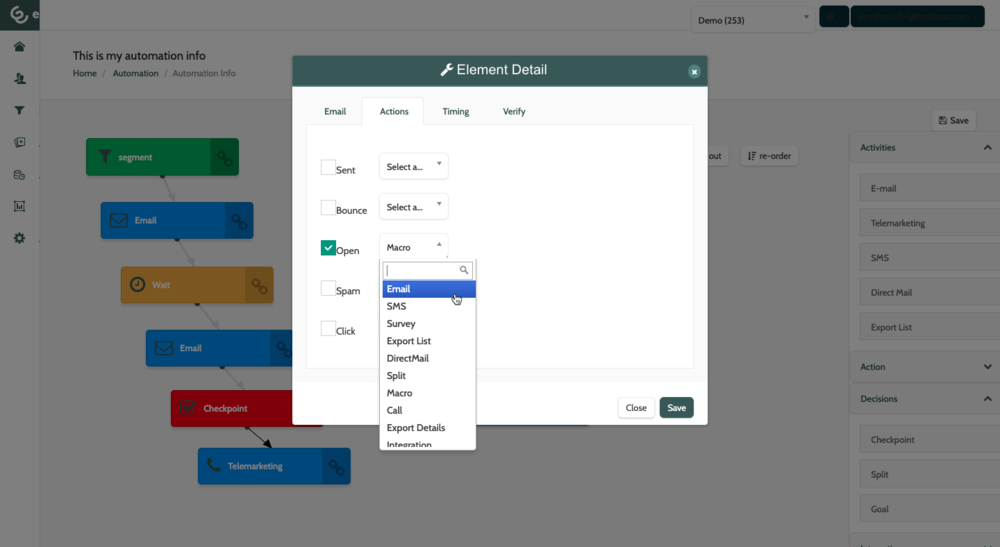 Outbound Integration
Use telemarketing as part of your sales automation
The deep integration between Outbound and Flows makes it easy to use an outbound calling solution as a channel in your sales process. Leads from different channels can be sent to call centres or special campaigns when certain events occur.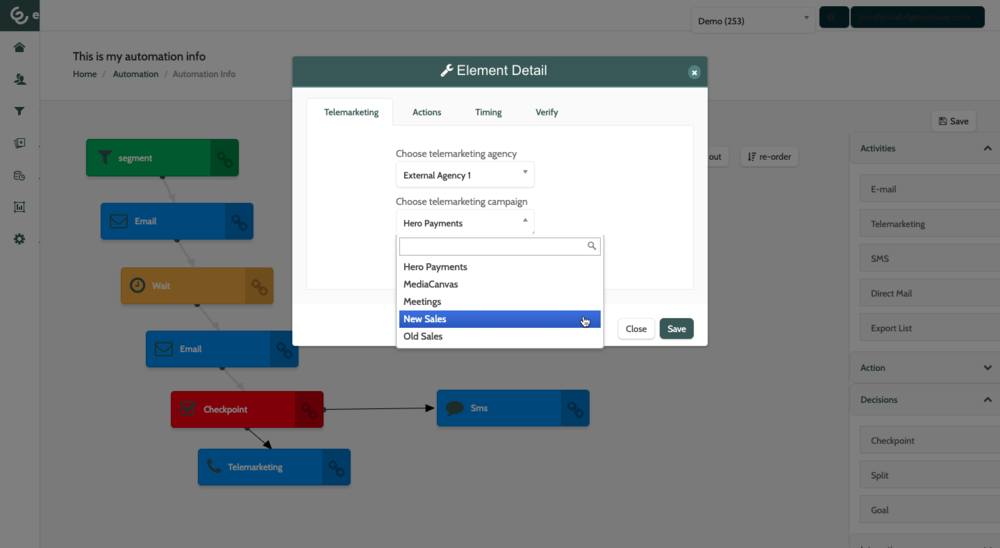 Ready to make your marketing campaigns flow
Reach more and better leads with Flows for marketing automation and send personalised, relevant, and timely messages to the right people. Work wonders with this multi-channel customer solution and watch your business grow.
There when you need us, invisible when you don't
Interested to know how we work?
Whatever your communications needs are, we have a solution to transform how teams collaborate, customers succeed and businesses work. Let's have a chat together so we can further discuss your needs - we love to meet exciting, new people.
Get in contact