Lead Management
If your business has a multi-channel sales process, it's absolutely essential that you're properly tracking and managing sales leads. Flows software for Lead Management helps you manage prospective customers by keeping track of lead sources, details, and historic data. All lead information is collected and organised in one easy-to-understand place.
Our software for Lead Management helps you to capture leads from different channels, qualify them and distribute them to sales reps. All interactions are tracked—such as phone calls, emails, ad clicks, website popups, landing page visits and other sources.
Lead Tracking
Keep track of lead sources
Lead tracking allows you to see where your leads and opportunities are coming from. Set up Lead Management sources and connect them to a landing page, website popup, FTP server, our API or other sources. Keep track of where leads were created and updated. Handle duplicates, data validation and rejects like a breeze.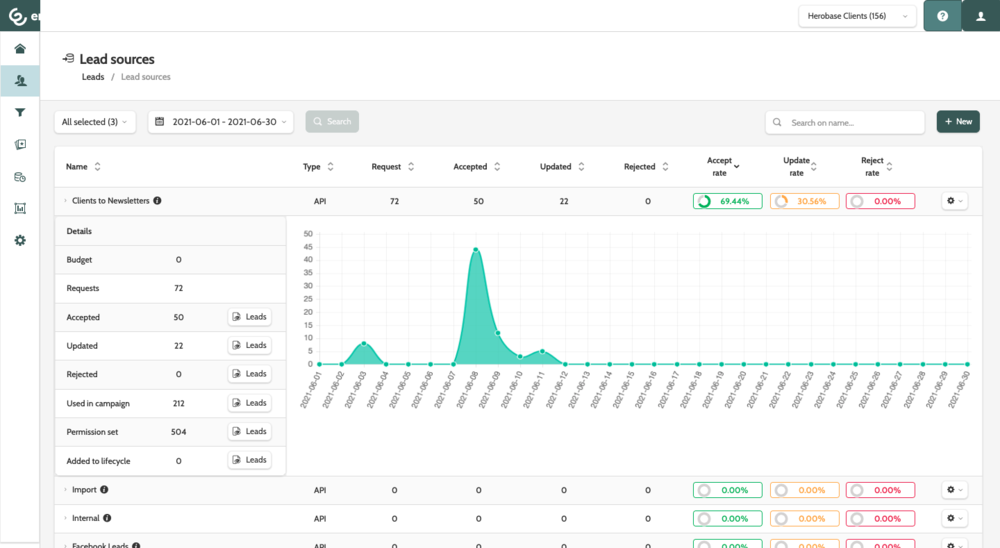 Lead Overview
Get an overview of all lead details
All lead details are displayed in one simple overview. See historic events and all interactions like emails, sms, website visits and more including activities, tasks and opportunities. All data is in one place.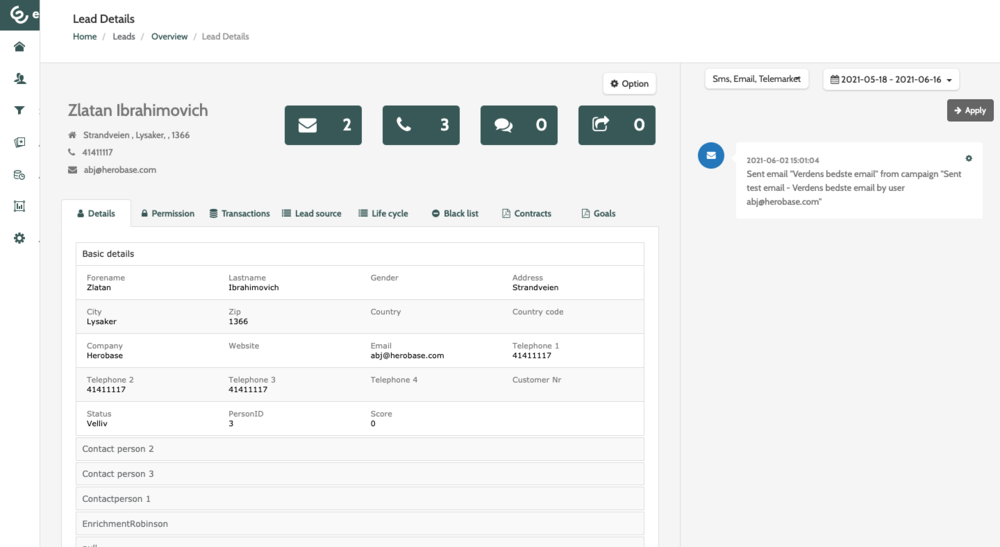 Lead Documentation
Document where your lead data comes from
Flows Software for Lead Management provides an easy way to document where you obtained data about your leads. You can search and view all historical updates as well as segment based on historic data.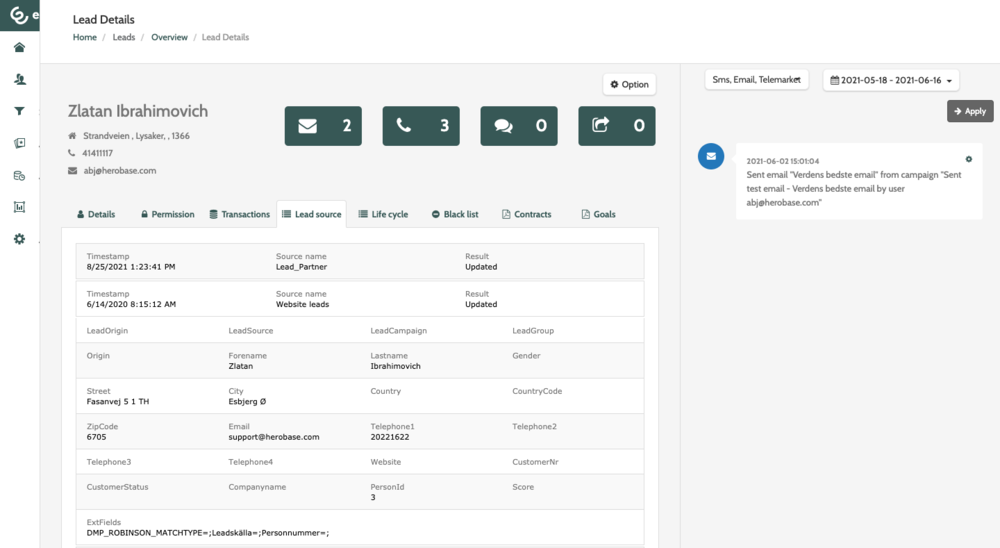 Data Privacy
Close more deals with GDPR-compliant lead management
With Flows, your lead management benefits from GDPR-compliant data processing. It helps you with customer data management and data security. This is especially important if you're serving B2B leads and enterprise teams that pay attention to a secure processing of sensitive data. If a customer or prospect requests all the data you have about them you can export it with the click of a button.
DNC List
Manage multiple Do Not Call lists
You might have the need to maintain multiple different blocklists or Do Not Call lists. Leads can belong to one or multiple of them. Whatever the case, our lead management software documents changes to all your lists so you avoid contacting leads who don't want to be contacted.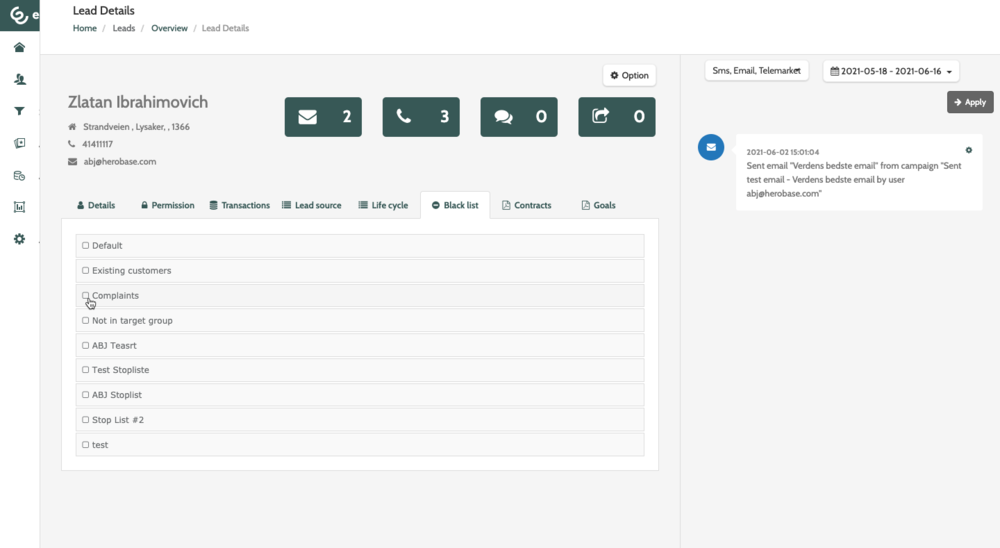 Ready to make your marketing campaigns flow
Reach more and better leads with Flows for marketing automation and send personalised, relevant, and timely messages to the right people. Work wonders with this multi-channel customer solution and watch your business grow.
There when you need us, invisible when you don't
Interested to know how we work?
Whatever your communications needs are, we have a solution to transform how teams collaborate, customers succeed and businesses work. Let's have a chat together so we can further discuss your needs - we love to meet exciting, new people.
Get in contact