Outbound Call Centre Compliance
With automation being such an integral part of outbound campaigns, successful call centre managers will need to have data compliance top-of-mind. Enreach's Outbound solution makes it easy for you to meet compliance regulations with rule-based automations. It allows you to manage Do Not Call lists and handle sensitive data with care.
Manage DNC Lists
Keep your Do Not Call lists up to date
Easily and effectively manage your mandatory Do Not Call lists to avoid contacting people who have indicated that they don't wish to receive unsolicited calls. You can choose the scope of the call ban, filter out certain customers, and set an expiration date, if necessary.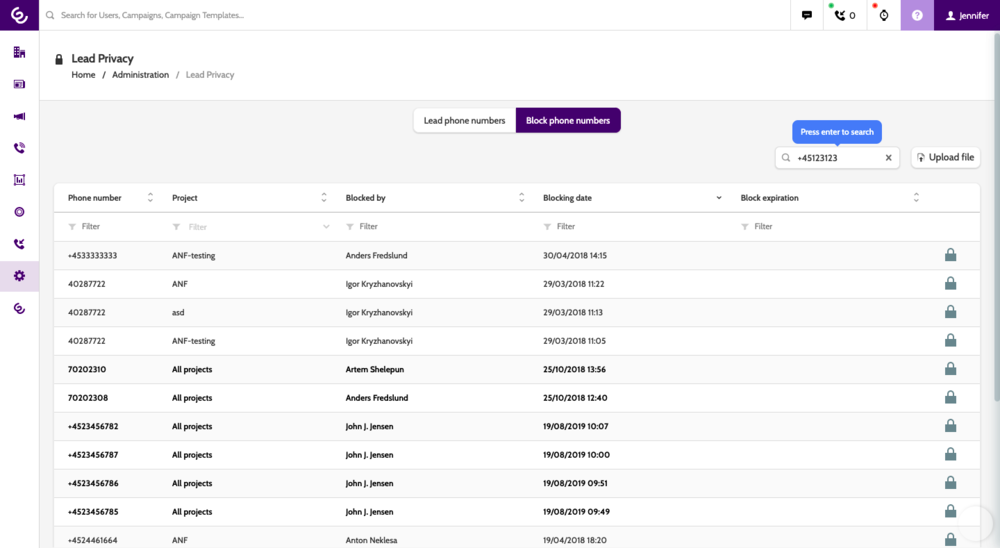 GDPR Compliance tool
Remove consumer data automatically
With GDPR compliance in mind, we've added rule-based autodelete of consumer data. This covers both consumer Data Compliance and call recordings if used. Automated rules can be defined per specific customer segment or across your lead database.
All data, including call recordings, are easily accessible so you can delete your customers' data upon their request and meet the GDPR's regulatory requirements.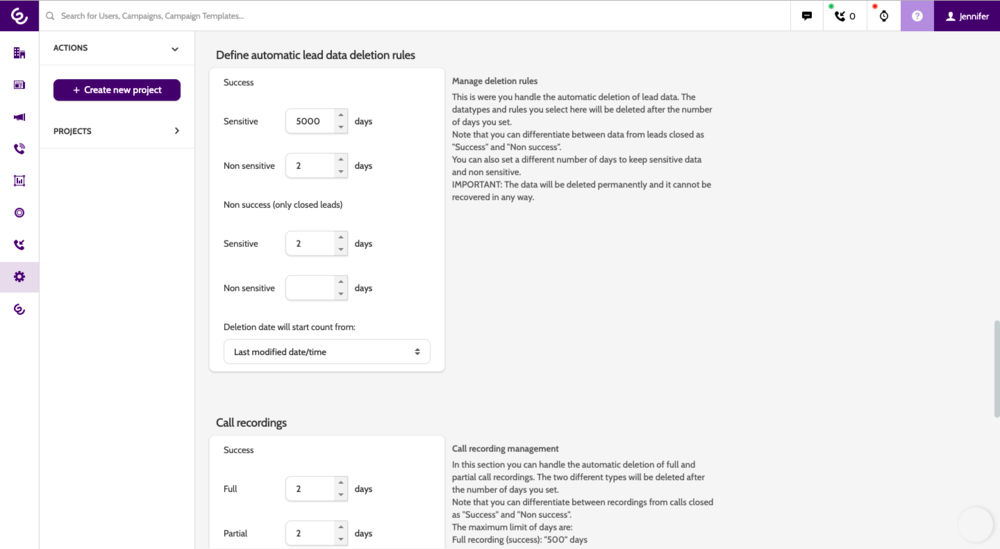 Handling of Sensitive Data
Carefully handle sensitive consumer data
Choose which data types are considered sensitive consumer data in your operation. Specify rules for how this data will be accessed or deleted by the system. Additionally, you can document and log who has access to this data.
Maximise your lead potential by setting active hours
Make it real with Outbound by Enreach - your automatic dialer in the cloud. Complete hundreds of calls in seconds, increase your conversion rate and contact efficiency. Sell more, save more and grow more.
There when you need us, invisible when you don't
Interested to know how we work?
Whatever your communications needs are, we have a solution to transform how teams collaborate, customers succeed and businesses work. Let's have a chat together so we can further discuss your needs - we love to meet exciting, new people.
Get in contact