Call Centre Dashboards & Statistics
Your custom Call Centre Dashboard lets you access all of your statistics in real-time. Display your call centre's metrics and KPIs so managers can monitor and optimise performance. Create custom automated reports and track time usage and efficiency.
Call Centre Dashboard Builder
Create custom drag-and-drop dashboards
Our Dashboards & Statistics builder is easy to use and features a beautiful interface.
Built on the industry's best solutions, it makes tracking your results effortless. The intuitive visual display makes it easy to analyse your data and gain insights in seconds.
With Dashboards & Statistics, you decide who gets access to which data. A user automatically sees data only for users, teams, and campaigns where access has been granted.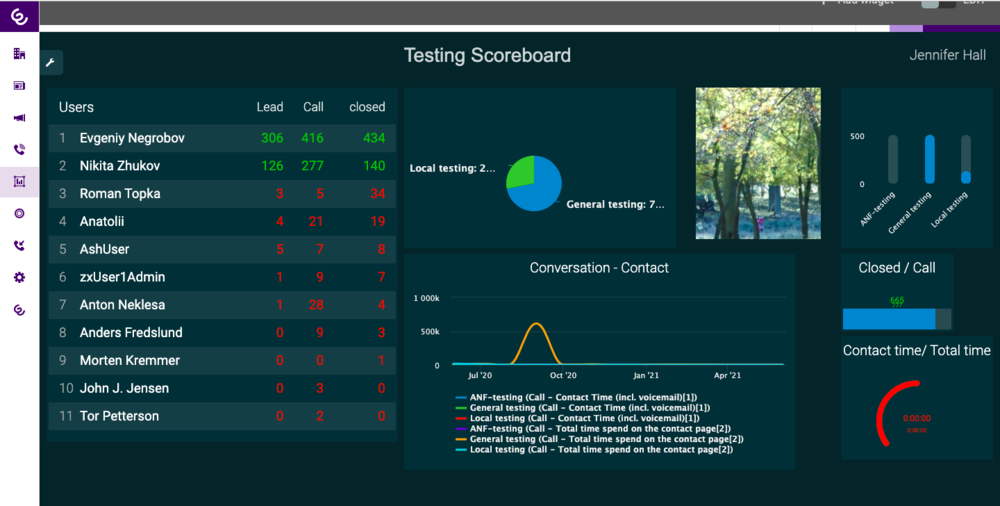 Reports Builder
Create custom outbound call centre reports
Running an outbound sales operation is all about the numbers. Your dashboard will automatically create reports for you – both historical and in real-time. These reports will contain lots of great information and key insights you can use to improve your outbound sales operations.
Customise your own reports and choose from over 160 KPIs to follow the exact statistics you need. You can share reports with other users, export them to Excel, or mark them as favourites so they will auto-load in the report viewer.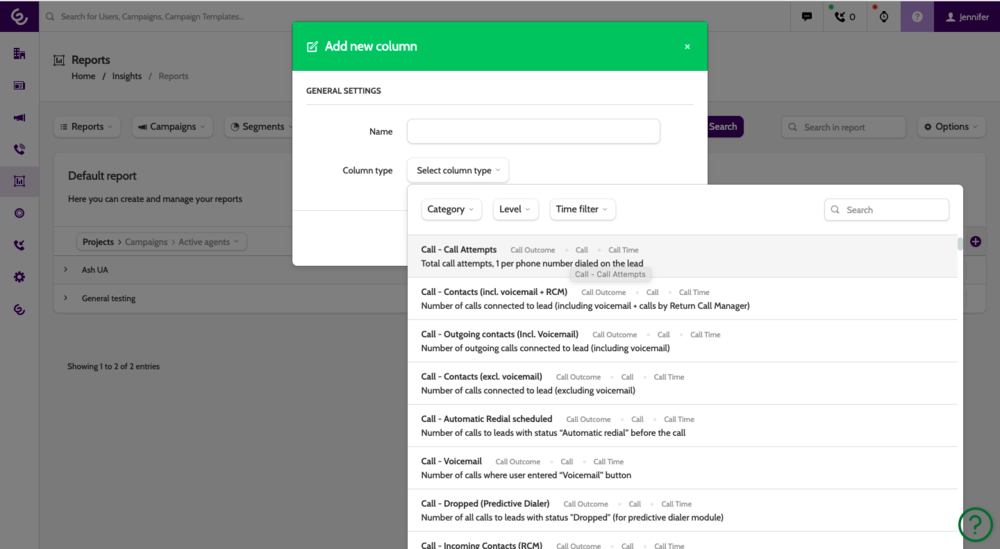 Time Usage
Contact high-priority leads based on agent skill set
Good time management is crucial in order to maximise your outbound campaigns. Your dashboard gives you a quick, simple overview of how your agents spend their time. You can see the amount of time spent handling outbound calls as well as how long it takes each agent to wrap up calls and the average handle time.
With one simple chart, you can track offscreen work and pauses, and compare actual time usage with planned time.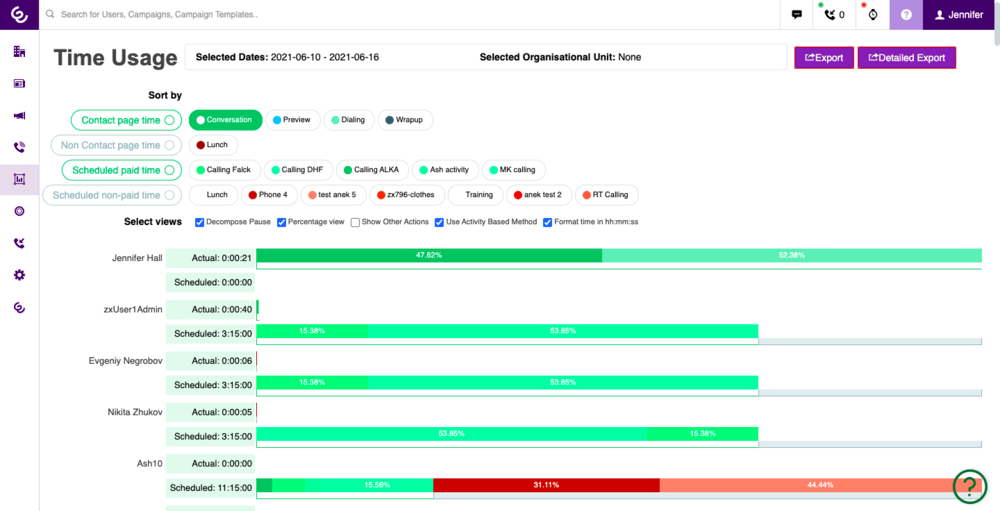 Automated Reports
Set up automatic delivery of reports
Would you like to compare the same KPIs each week? Do you want your team to be aware of their results after each shift? Set up an automation schedule and receive password-protected reports via email.
Using these scheduled reports, you can receive automated data based on your own preferences. You receive all the KPIs you need without having to search for them. Set the frequency at which you would like the reports delivered, and receive them daily, weekly, or monthly straight to your inbox.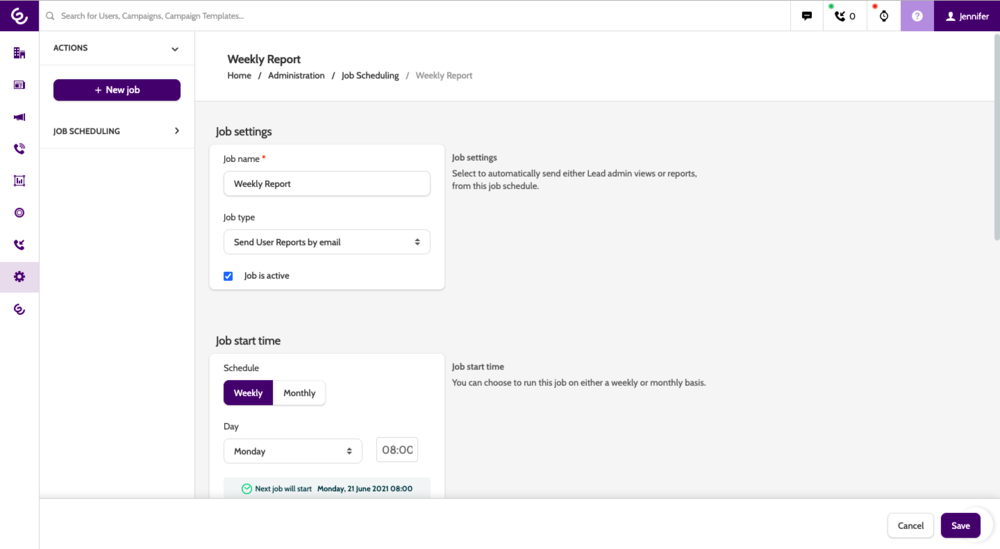 Maximise your lead potential by setting active hours
Make it real with Outbound by Enreach - your automatic dialer in the cloud. Complete hundreds of calls in seconds, increase your conversion rate and contact efficiency. Sell more, save more and grow more.
There when you need us, invisible when you don't
Interested to know how we work?
Whatever your communications needs are, we have a solution to transform how teams collaborate, customers succeed and businesses work. Let's have a chat together so we can further discuss your needs - we love to meet exciting, new people.
Get in contact