Sales Triggers & Automation
Streamlining your outbound operations with sales triggers and automation helps your sales reps save time, be more productive and focus on the things that are most important–connecting with prospects. Automate your process with triggers that can execute a number of actions when a specific event occurs. Action types include sending emails, SMS, or automatically transferring data to external applications.
Outbound Automation
Automate your lead workflows
Set up sales triggers that can execute several different actions when a specific event occurs. They indicate the right context and time to reach out to a certain prospect. Triggers can be specific dial results or combinations of data points. They're easy to set-up and will save you a ton of administration time.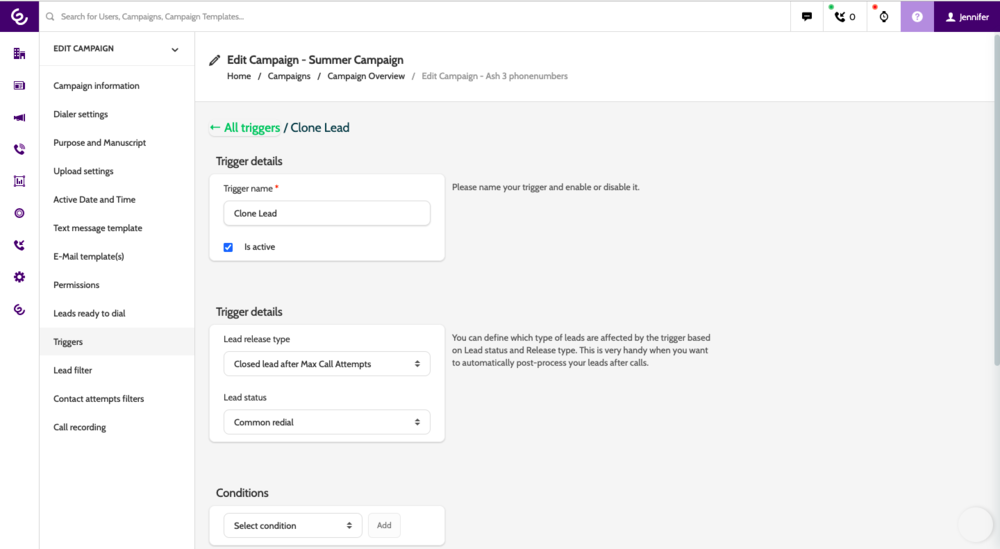 Sales Trigger Options
Choose between multiple actions
Our Outbound solution offers multiple action types for sales triggers including sending emails, sending SMS messages and more. Among the most useful actions is the ability to make a request to an external system, allowing you to automate your data transfer and integrations.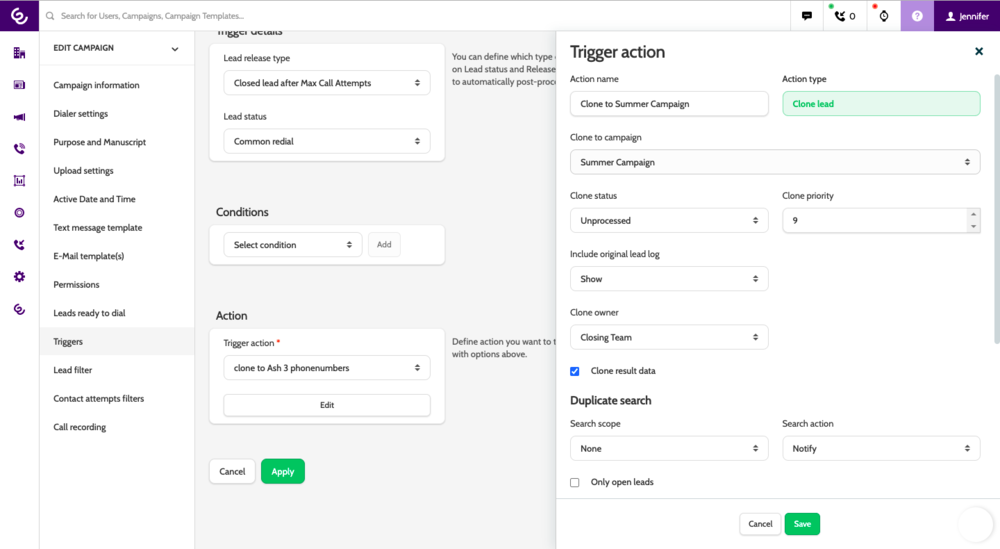 Maximise your lead potential by setting active hours
Make it real with Outbound by Enreach - your automatic dialer in the cloud. Complete hundreds of calls in seconds, increase your conversion rate and contact efficiency. Sell more, save more and grow more.
There when you need us, invisible when you don't
Interested to know how we work?
Whatever your communications needs are, we have a solution to transform how teams collaborate, customers succeed and businesses work. Let's have a chat together so we can further discuss your needs - we love to meet exciting, new people.
Get in contact