Dynamic Agent Desktop
Dynamic Agent Desktop is a tool that enables your sales agents to communicate more efficiently with outbound leads. It provides your agents with relevant background data so they can handle customer information immediately with a 360 degree view of the customer. They can dive right into the call without wasting time on preliminaries and preview in CRM.
With Outbound's Dynamic Agent Desktop, all customer service channels are managed from a single unified interface so your agents can deliver a great customer experience—consistently and efficiently, regardless of the channel.
Outbound Call Centre Campaign Templates
Customise your outbound call centre campaigns based on powerful templates
With Outbound, you can intelligently collect Agent Desktop data and make your sales agents' jobs easier. Organise your outbound calling operations with templates and customize them to meet your needs. A well-executed outbound campaign that uses intelligent data increases win rates and speeds up customer resolution.
With Campaign Templates you can:
Dynamically hide or display data fields using rules

Make certain fields mandatory when inputting call resolution fields

Select the required syntax based on the datatype

Prevent unauthorized data editing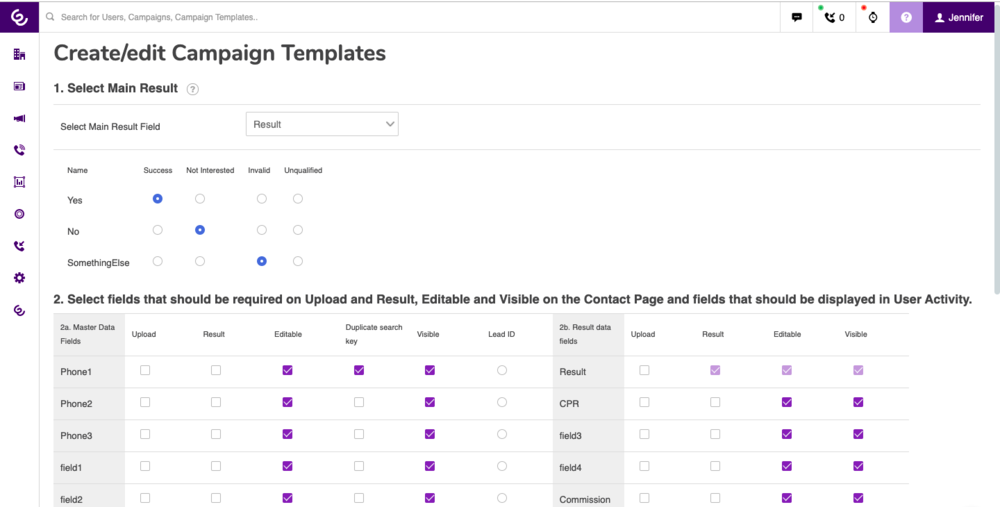 Personalised Colour Schemes
Customise the look of the dashboard interface
A long day in front of the screen can strain your eyes, and the colours on the screen can affect that. Allow your agents to choose colours that work best for them and allow them to customise their user interface individually to their preference. Give them autonomy, without losing control.
Our Dynamic Agent Desktop now features three beautiful colour schemes so you can choose the one that suits you best. This is because we know every agent wants a certain degree of autonomy, and the ability to create a personalised user interface without compromising in efficiency.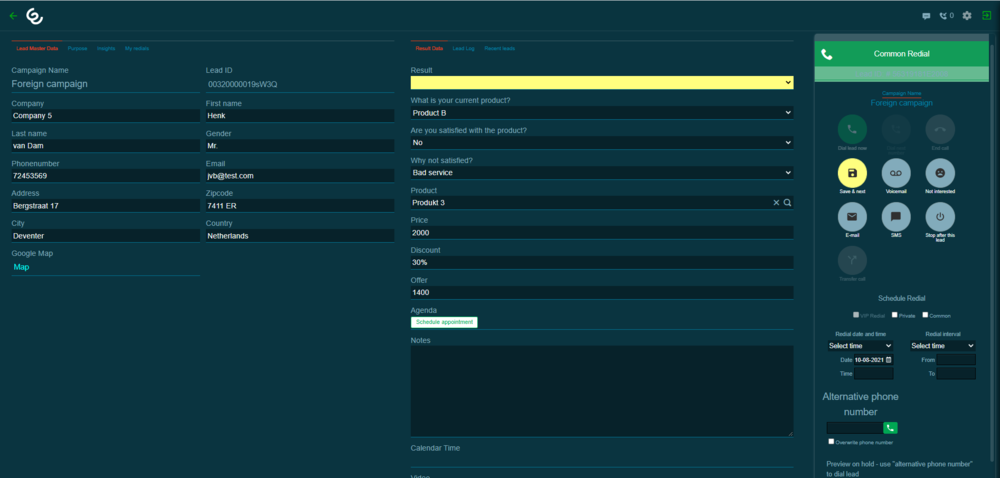 SmartHub
Make the Dynamic Agent Desktop your own with custom code
SmartHub allows you to integrate, automate and customise your agent desktop by using your own custom code.
Create scripts in the editor and execute them via event triggers that appear on your agents' screens. This results in a completely customised workspace. Each role requires a different interface, and one of the main goals should be to enable everyone to use it efficiently and easily based on their needs.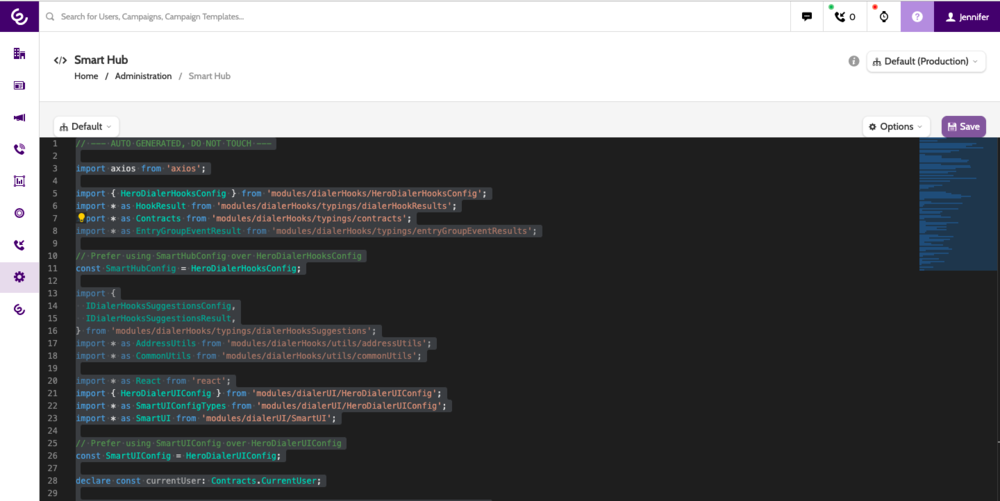 Maximise your lead potential by setting active hours
Make it real with Outbound by Enreach - your automatic dialer in the cloud. Complete hundreds of calls in seconds, increase your conversion rate and contact efficiency. Sell more, save more and grow more.
There when you need us, invisible when you don't
Interested to know how we work?
Whatever your communications needs are, we have a solution to transform how teams collaborate, customers succeed and businesses work. Let's have a chat together so we can further discuss your needs - we love to meet exciting, new people.
Get in contact