Reach more and better leads with

Flows for marketing automation
Streamline your sales and marketing with automated flows that reach the right leads at the right time. Send personalised, relevant, and timely messages across different channels.
DOWNLOAD GUIDE
Automate your sales process with powerful drag and drop flows
One of the most powerful core features of Flows by Enreach is creating workflows. Workflows allow you to automate multiple tasks in a sequence that makes sense for your business. These flows can be dragged and dropped into place, making them easy to set up and effective in less time than it would take if done manually.
Build advanced segments with ease to deliver relevant offers
With Flows you can segment customers and prospects, and send them the right messages at the right time. Segments are incredibly valuable when it comes to personalizing your sales and marketing efforts in order to engage people with relevant offers; which in turn, drives more revenue for your business.
Manage your lead contact strategy to increase sales performance
Flows makes it easy to keep track of all your leads. If you're not using automation to manage your lead data, you could be missing out on converting even more prospects into paying customers. When you know where leads were created, what emails they engaged with or which of your web pages they visited, then lead scoring becomes that much easier.
Sales Automation
Automate your sales process by building advanced lead flows using an easy drag and drop editor. Use multi-channel marketing activities as part of your sales process.
Advanced Segmentation
Build Advanced Segmentation from your lead database. Make segments based on all data known to the platform and combine rules from events like emails, calls or website visits.
Lead Scoring
Identify which prospects are potentially most valuable to your business. Score your leads on behaviour and segment your list on lead score.
Conversion Tracking
Identify how well your campaigns are generating leads, sales, sign-ups, and other key actions for your business. Create custom conversion reports.
Lead Management
Manage prospective customers by keeping track of lead sources, details and historic data. Everything collected in one easy-to-understand place.
SMS & Email Marketing
Send engaging emails and SMS to reach all of your prospects. Track their performance and improve with every campaign.
Web Traffic Tracking
See who is visiting your site, track their entire customer journey and create deep reports for valuable insights to improve sales.
Social Media Management
Manage all your social networks in one platform. Create audience lists from your lead data and show them relevant ads.
Website Pop-ups
Convert website visitors to leads with engaging, customisable pop-ups. All without being a designer or knowing how to code.
Ready to make your marketing campaigns flow
Reach more and better leads with Flows for marketing automation and send personalised, relevant, and timely messages to the right people. Work wonders with this multi-channel customer solution and watch your business grow.
Outbound
Send leads to call centers with Outbound integration
The deep integration between Flows and Outbound by Enreach makes it easy to use telemarketing as a channel in your sales process. They are incredibly powerful when combined because they provide your agents with the lead data they need to be more effective when on the phone. Automatically send qualified leads to call centers, move them to specific campaigns and empower your agents to have more meaningful conversations.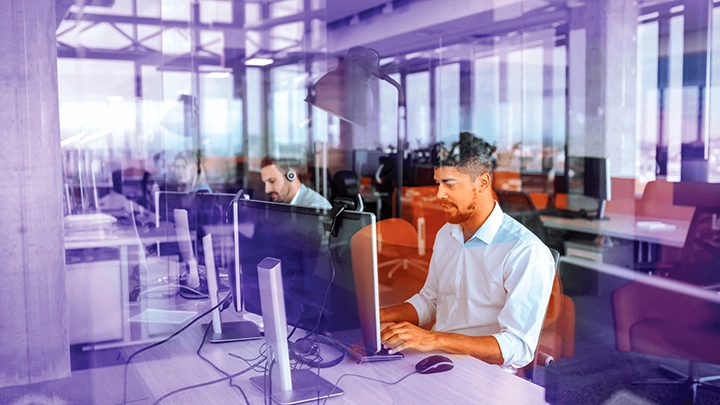 Flows by Enreach
Marketing automation the easy way
Flows by Enreach helps you reach the right prospects 24/7 while you focus on growing your business.
Let us show you in a demo how to automate your lead flows, power up your sales, and automatically generate more value for your business.
get a demo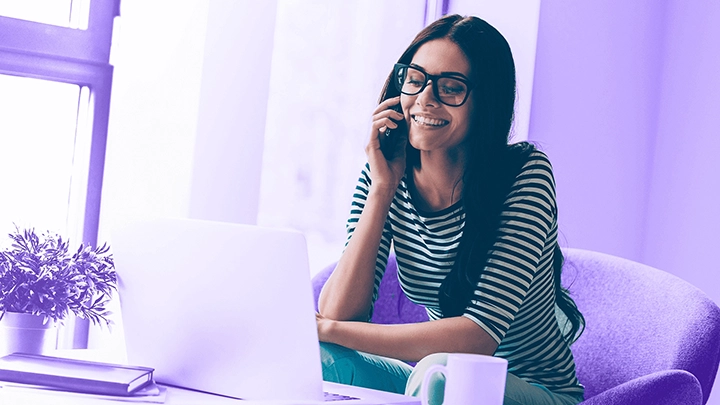 There when you need us, invisible when you don't
Interested to know how we work?
Whatever your communications needs are, we have a solution to transform how teams collaborate, customers succeed and businesses work. Let's have a chat together so we can further discuss your needs - we love to meet exciting, new people.
Get in contact